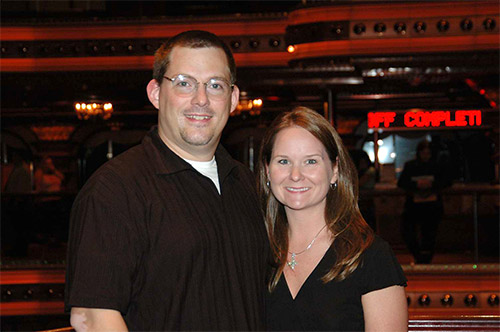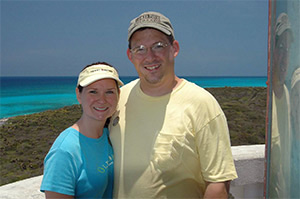 About Me
A resident of Southeast Texas for 40+ years, I graduated from Lamar University and West Brook HS. While at Lamar, I served as the Photo Editor for the University Press. And I met my wonderful wife, Aimee, at Cathedral in the Pines Church in 1989 and we have been together ever since. :)
I have been an avid photographer since high school (30+ years ago) with my first SLR being a Nikon FG in 1986. I have served as an educator in SE for 25+ years, including as a photography teacher at West Brook and Central HS in Beaumont, Tx for 19 of those years.
The main course I taught was a blend of old school film photography, digital photography, desktop publishing, graphic design, and video production. I really liked the blend of digital AND film photography with the opportunity for the students to work with both a real darkroom (with photo chemicals) and a digital "darkroom". However, at the end of the 2016 year, I did move on from teaching photography, and have been working with different courses and roles in recent years.

Outside of school, I photographed many weddings and assisted others, mostly teachers, with retirement planning. I shoot frequently for recreational fun, mostly nature, which means sunsets around here, and the occasional birding or camping trip. Several of the pictures on this page are from a few of our favorite trips, including Yellowstone and our favorite vacation venue, Caribbean Cruises.

In the most recent years, I have been enjoying developing a small farm with over 100 fruit and other trees, as well raising chickens. We now have a cute 20 ft travel trailer, and go camping when we can.

I no longer photograph weddings, or sporting events for the Enterprise, but my wife and I both enjoy taking great pictures.
My big challenge is finding time to work with the great imagery that I have accumulated. The fact is that it is more fun to shoot than it is to work on the pictures on a computer in post processing. Having "shot digital" for over two decades (I purchased a Nikon D100 in July 2002), I accumulated many more great shots than in the 20 years prior to shooting digital. And I have yet to return to some of the best hiking places with digital as of yet, like San Francisco and Big Bend National Parks, where I have some of my favorite 20x30 scenics framed and hanging in various offices, home, school, etc.

If you have a particular image you are looking for as a wall display, take a look at my Art Galleries (http://loker.smugmug.com/Nature or http://www.pbase.com/lokerd/nature). I would be glad to print and/or frame any of my work.
Thanks for visiting.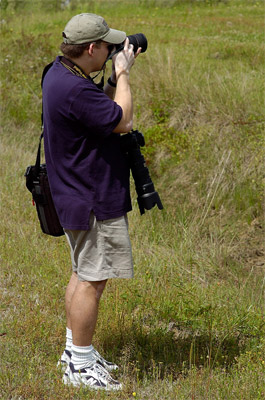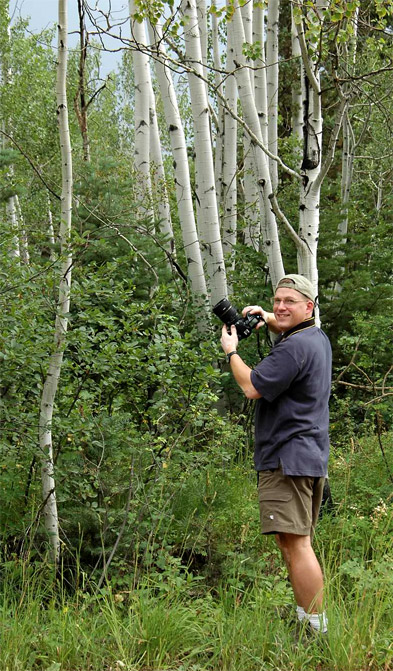 Self Portraits